Dr. Vincent Olatunji has recently retained his role as the National Commissioner/CEO at the Nigeria Data Protection Commission (NDPC), appointed by President Bola Ahmed Tinubu. With a steadfast dedication spanning over three decades in the public sector, Vincent Olatunji has effectively safeguarded citizens' privacy and promoted a secure digital landscape. These accomplishments have positioned Olatunji as a pivotal figure in shaping Nigeria's communication and technology sectors.
Hailing from Ekiti State in Nigeria, Olatunji's early passion for technology and its transformative potential led him to pursue a B.Sc. in Computer Science and a doctorate in Geography and Planning from the University of Lagos, Nigeria. He also holds an Advanced Diploma in Computer Studies and certifications as a Certified Public Private Partnership Specialist and a PECB Certified Data Protection Officer.
Dr. Olatunji's journey commenced in 2002 when he joined the National Information Technology Development Agency (NITDA). Over the years, he climbed through the ranks, becoming a director in 2014 and subsequently serving as the Acting Director General in 2016. His tenure witnessed numerous significant achievements, including the establishment of the Nigeria Data Protection Regulation (NDPR) in January 2019. Under his guidance, the NDPR Implementation Framework, the inaugural Data Protection Regulation Performance Report for Nigeria, and several awareness and sensitization workshops on the NDPR were all realized.
Dr. Olatunji's expertise and dedication were duly recognized. His appointment in February 2022 as the inaugural National Commissioner of the Nigeria Data Protection Bureau (NDPB) marked a significant milestone. Serving as Nigeria's Data Protection Ombudsman, he played a pivotal role in crafting policies and frameworks aligned with international standards, substantially elevating Nigeria's and Africa's presence in the global data protection space.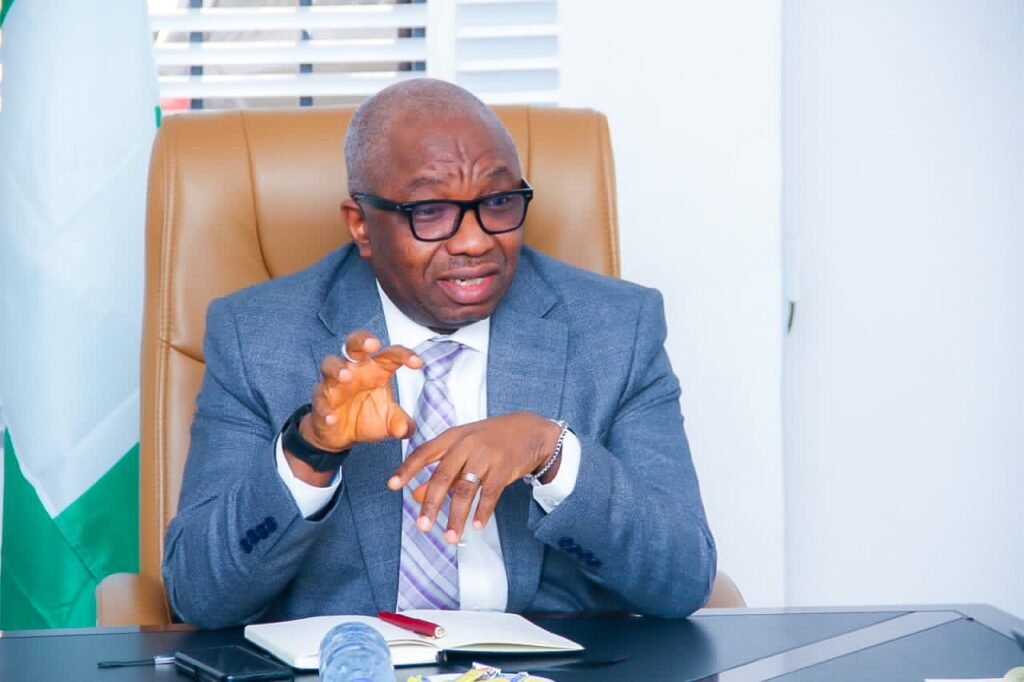 Within NITDA, Dr. Olatunji spearheaded the establishment of the Planning Research and Statistics Department, contributing significantly to the development of policies and strategies that advanced the agency's mission. He notably licensed 103 Data Protection Compliance Organizations and crafted the Guidelines for the Use of Personal Data by Public Institutions. These initiatives resulted in the creation of over 8,000 jobs, generating more than 4 billion Naira for industry players and over 100 million Naira in revenue for the Federal Government.
Vincent Olatunji boasts a remarkable career characterized by a proven track record of achieving substantial results, forging influential connections across various sectors, and delivering tangible outcomes. His adept management of teams, extensive research endeavors, efficient policy formulation, and strategic initiatives have left an indelible mark across all tiers of the Nigerian government.
Dr. Olatunji's has participated in numerous Capacity Building programs. His focus areas include Public Sector Management, Project Planning and Management, Digital Transformation, and Data Protection. He is an esteemed member of several expert committees and has effectively represented Nigeria in various local and international engagements.
His remarkable contributions have garnered recognition through numerous awards, both from public and private sector organizations. Notably, on June 23, 2018, Olatunji received an honorary Doctor of Public Administration degree from Ekiti State University. He played a pivotal role in shaping the National Digital Economy Policy and Strategy for Nigeria, aimed at advancing the country's digital economy. With a prestigious Doctorate and a host of achievements to his name, Vincent Olatunji stands as a true champion of the digital economy, paving the way for a brighter future