Nigerian Fintech company, Moniepoint, has announced that its monthly transactions now valued at $12 billion. This is even as the company has announced its entry into Personal Banking to fast-track financial inclusion in Nigeria.
This was declared recently during a chat with journalists in Lagos, by the company's acting Managing Director, Babatunde Olofin. He attributed the success to the cash scarcity incidence that occurred early this year, which pushed more businesses and individuals to go cashless.
Olofin revealed that in the first three months after entering the personal banking market, Moniepoint, that presently serves over 1.6 million enterprises, plans to reach at least 4.8 million retail consumers. "Based on our projection, we believe that each of the 1.6 million businesses, has at least, three workers, who are potential customers of Moniepoint personal banking services," he further explained.
On Personal Banking, the acting MD said the fintech's move into personal banking was made to aid in the Central Bank of Nigeria's goal of financial inclusion as it has deployed 10,000 agents to reach many unbanked Nigerians.
"In every corner of the nation, we have our representatives known as agents. Even in areas where we don't have a physical bank presence, we are there. We call our agents 'man bank' because you can actually do everything you can do in a banking hall with our agents. So, we are everywhere because we want to drive financial inclusion in Nigeria.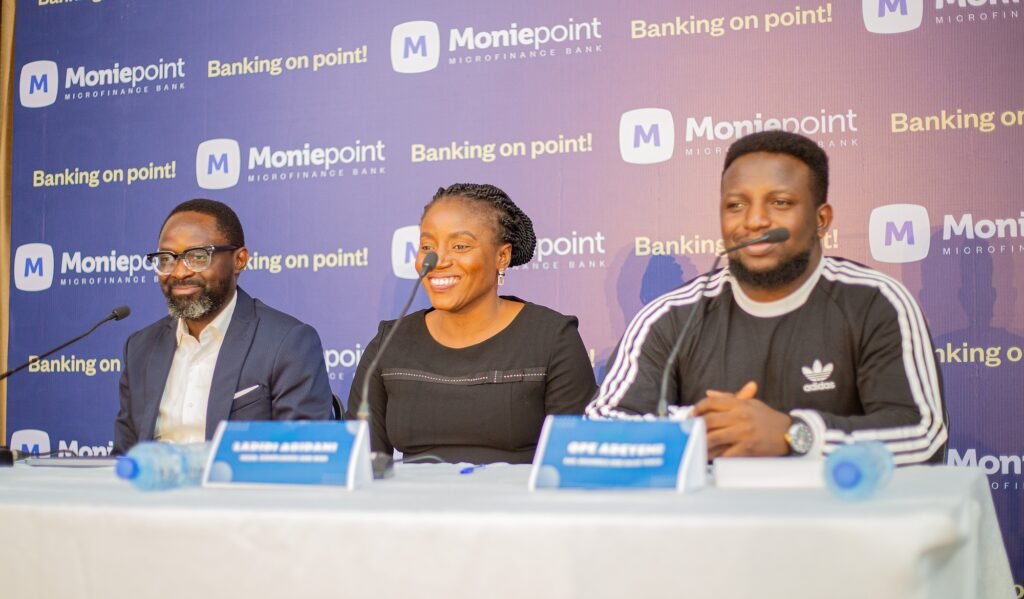 "I remember talking to someone one day and she said because she stayed at Ijede, before she could withdraw N5,000, she had to spend N500 on transport to Ikorodu just to use an ATM. So, you can now imagine when such a person discovered that we have agents right within Ijede and she does not have to spend N500 to go to Ikorodu for cash withdrawal anymore.
"The agents are not like ATMs that will say unable to dispense because they are always able to dispense and hardly will you have dispense error because of our solid infrastructure. So, this is how we are driving financial inclusion and that was how we won the market in the first place even in areas where there are banks. We are making sure that financial service is not a privilege but a right for everybody," he said.
To encourage more Nigerians to embrace digital payment, Olofin said the company has also rolled out a reward programme, where its customers will be winning a total of N210 million as they transact on its app.