A pair of rare Apple trainers are being sold by auction house Sotheby's for $50,000 (£38,969).
The shoes were custom-made for employees only in the 1990s and were a one-time giveaway at a conference.
A pair have never been sold to the public before.
Featuring a predominately white leather upper, "a standout detail" is the old rainbow Apple logo on both the tongue and next to the laces and will be "highly coveted", said Sotheby's.
The retailer described them as "one of the most obscure in existence", highlighting the rarity of the sneakers and their value on the resale market.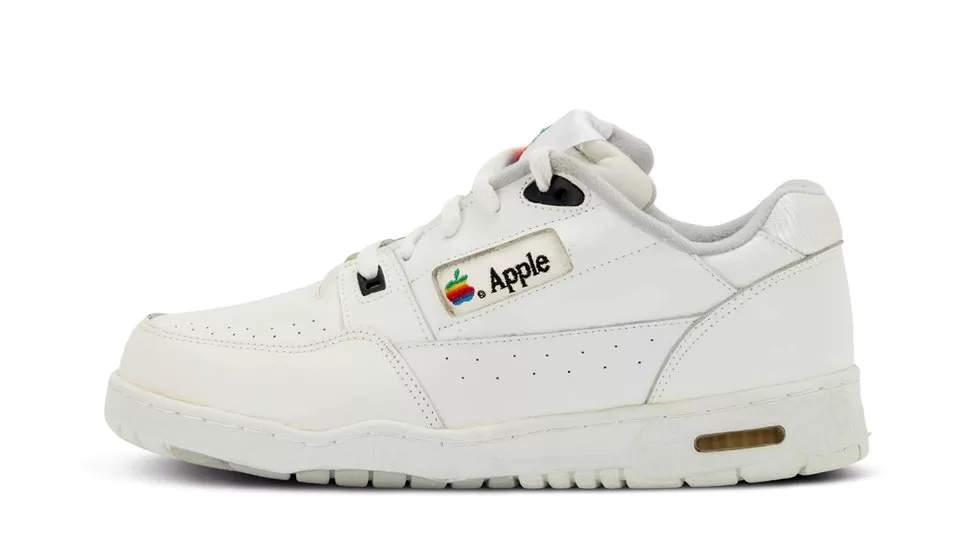 While the Omega x Apple sneakers are "new in the box", the description says they do have some imperfections, including a yellowing around the midsoles.
The pair feature an air cushioning window in the heel and are a US size 10.5, European size 41 or UK 8.5. In the box there is also an alternative pair of red laces.
Over time, Apple memorabilia has been rocketing in value and many of its retro gadgets are now collectors items selling for high prices – although not all of its items have been hits.
There was a traditional video game console called Pippin which was hugely overpriced, the ill-fated social network called Ping, and the Newton MessagePad which was described as a flop.
One of its more successful recent auctions include a first edition, unopened 4GB iPhone, which sold for over $190,000 (£145,000) at auction in the US.
READ ALSO: LG UNVEILS LATEST LAUNDRY TECH INNOVATION
Although Apple is famed for its gadgets and innovations, on occasion tech fans have been able to purchase clothing and accessories from the brand.
There was an Apple collection clothing line which incorporated the rainbow logo and Macintosh computer imagery – it included T-shirts, polo shirts, sweatshirts and hats.
It was intended to promote the Apple brand and create a sense of community – however, at the time it was not a major success and was discontinued.
Source: BBC