The Apple iPhone 15 series has been on the market for over a month now, and as with the previous generations of iPhones, the devices have emptied some wallets and got a lot of tongues wagging in the smartphone world. The iPhone 15 line-up contains four devices, namely the iPhone 15, iPhone 15 Plus, iPhone 15 Pro, and the iPhone 15 Pro Max. The base iPhone 15 will be getting all of our focus in this review.
Apple iPhone 15 Design, Build Quality, Specs
The iPhone 15 is not too different from the older 14 series, and at a glance from the front, you could mistake it for the iPhone 14 Pro since they share a compact display size of 6.1 inches (15.5 cm). The iPhone 15 also comes equipped with the Dynamic Island which debuted on the 14 Pro series, it houses the selfie camera and hardware components for the device's face ID system. The Dynamic Island is a nice addition since it's interactable and not as imposing as Apple's previous notch. Coming in a default black, the Dynamic Island's presence is still hard to miss though, and our reception to it is lukewarm. On the positive side, it makes the phone more recognisable from a distance, which is nice if you want to flaunt it.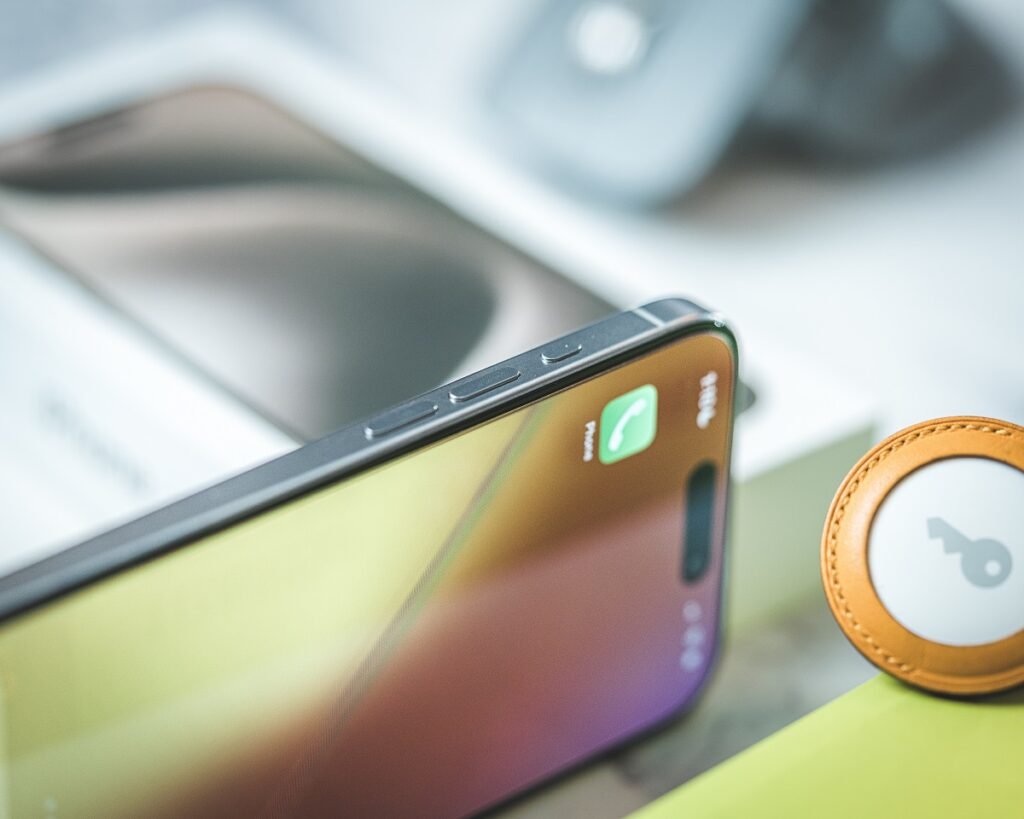 Just like Apple's previous models, the iPhone 15 sports an aluminium build sandwiched between glass. It comes in a variety of colours including pink, blue, yellow, and black, all tastefully designed to a gorgeous finish. Apple infused the colours into the back glass, so the glass won't stain and lose its colour from dirt and grime over time. This may not matter for users who intend to buy a case, but it's a nice touch. The iPhone 15 carries an IP68 dust/water resistant rating, meaning it won't be affected by water splashes, and can be submerged to a depth of six metres (19ft) for 30 minutes. However, users must be responsible and note that it's only water resistant and not immune to water damage.
The external similarities between the vanilla iPhone 15 and the iPhone 14 Pro end there, however. Flip the iPhone 15 onto its face and you'll find only two rear cameras consisting of a main 48-megapixel shooter and an ultrawide 12-megapixel camera. The front camera is a 12-megapixel shooter, which has wide angle capabilities and can shoot 4K videos. The rear camera section has a noticeable bump, but that's unsurprising, given the size and quality of the cameras.
Regarding storage, the iPhone 15 has variants that come with 128, 256, and 512 gigs of internal storage, and six gigs of RAM, depending on the price. The smartphone runs on iOS 17, and ships with Apple's tried and tested A16 bionic chip. A 3349mAh battery powers the device, which, like most flagships, comes with 5G; eSIM; Dual SIM; Wi-Fi 6; BT 5.3; and NFC capabilities.
Despite all these, the news that caught the most attention was Apple's decision to equip the iPhone 15 series with a USB-C port. It isn't quite the innovation Apple would like us to believe it is, considering rival Android devices have had USB-C for years now, but still, kudos to Apple for finally seeing the light and switching from its Lightning cable, even if the EU had to strong-arm the company into doing so. The device only gets USB-C 2.0 though, with USB-C 3.2 being reserved for the more expensive Pro and Pro Max series.
USB-C 2.0 could be a dealbreaker for users who want faster charging and file transfer speeds since it's slower compared to USB-C 3.2. At the very least though, iPhone 15 users who are prone to forgetting their chargers at home can now borrow chargers from friends who own Android devices equipped with USB-C.
The iPhone 15 has a 6.1-inch OLED display that can push out an impressive brightness of 1000 nits with high brightness mode, which Apple says can peak at 2,000 nits. Resolution sits at 1179x2556px, with a 19.51:9 aspect ratio, and 461ppi. The resolution isn't the highest, and it's also not the brightest out there, but it's still very high-end, and at peak brightness, sunlight legibility is very good. Colours are also vivid, with darker colours being accurate, while the more vibrant ones popped off, giving an overall great experience when watching videos. The display would have been perfect if it had a refresh rate higher than 60Hz.
Users who have only ever owned a 60Hz device may be fine with this, because the screen still gives a smooth experience while scrolling through apps, but anyone who's used a phone with a 90Hz or 120Hz display is bound to notice the lower refresh rate on the base iPhone 15. The iPhone 14 Pro and Pro Max both had a 120Hz display, so we were expecting the iPhone 15 to also have it by default since it is their successor. It's a bit of a downer to see a flagship device shipping with a 60Hz display in 2023 when 120Hz is more the norm for flagships. Even 90Hz would have been a nice choice for the iPhone 15. Users who want a higher refresh rate will have to go for the iPhone 15 Pro and Pro Max variants.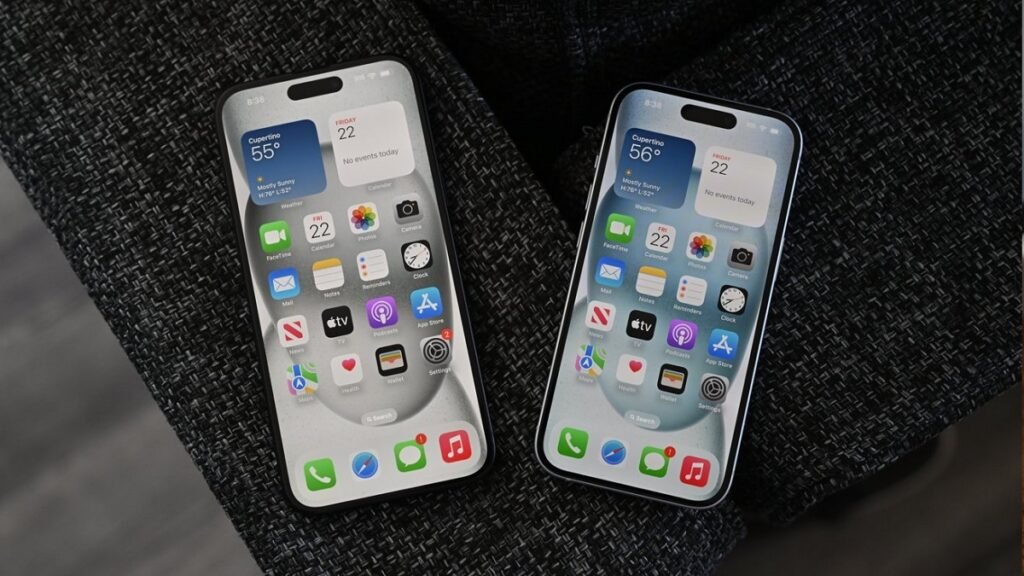 That said, the iPhone 15 is an attractive device, it's slim, the bezels on its flat display, which we prefer over curved displays, are reasonably thin, and it has the advantage of being compact. It feels solid in hand, and the buttons on the sides respond with a satisfying click when pressed. Sure, its design is nothing new, but that's a brand statement for Apple now and it clearly works for them, given the hype that always surrounds iPhones.
iPhone 15 Camera Performance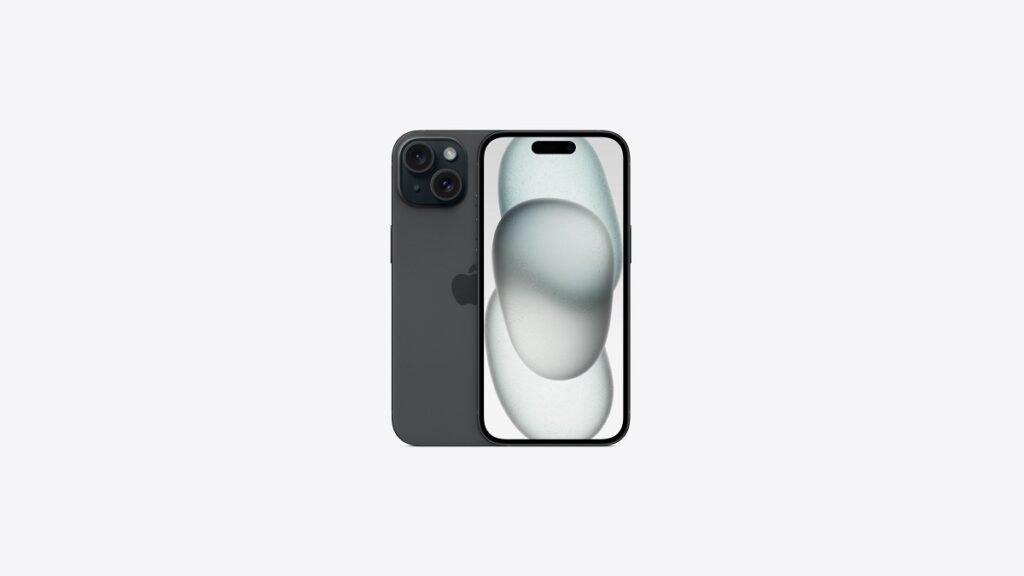 One area where Apple has consistently delivered impressive results is the camera segment. iPhones have racked so high of a reputation for their picture-taking prowess that some people buy iPhones primarily because they want great shots.
As noted previously, the base iPhone 15 has a main 48-megapixel, 26mm, camera with an f/1.6 lens, and an ultrawide 12-megapixel secondary with an f/2.4 lens. The front camera is a 12-megapixel shooter with an f/1.9 lens. The device's image processing features include night mode, Smart HDR, Deep Fusion and Photogenic Engine. Cinematic and Action modes are also present, alongside a feature Apple terms Photographic Styles. This feature automatically edits a photo, and where necessary, applies different corrections to the subject and background, while giving users the option to choose between Standard, Rich Contrast, Vibrant, Warm, and Cool effects. These modes are customizable, and users can choose a preferred one as default. Think of it like filters but of a more permanent nature.
The main camera shoots in a standard 24MP resolution, though it can be set to 12MP or the full 48MP resolution. Raw capture isn't available though, so people who'd want the option to shoot unprocessed photos should look to the Pro variants or elsewhere. That said, the iPhone 15 unsurprisingly performs superbly on the camera front. In daylight or areas with good lighting conditions, photos are excellent, with the 24MP photo resolution giving greater detail than the iPhone 14. Photo sharpness is impressive, as are the colours, which were mostly true to life. Even using the 12MP setting, the photos were still quite good, though there was slightly less detail.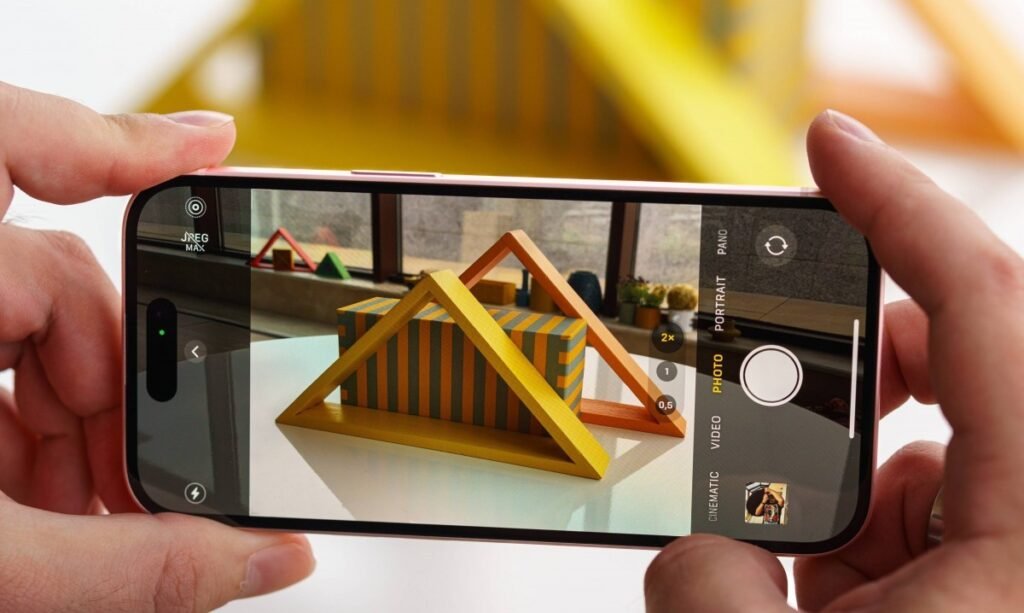 The 12MP option is best used if you want to save storage, and while the full 48MP resolution setting offers the highest detail, it comes with less sharpness and a bit more noise. Noting this, the standard 24MP setting is arguably the best option here. The iPhone 15 cameras also have an automatic portrait feature where the phone automatically opts for a portrait shot once it notices a person or an animal in the frame. Even if you actively choose to forgo a portrait shot, the phone saves the settings and data, so you can edit normal photos into portrait shots if you later feel like it. It's a handy feature, and considering portraits look marvellous on the iPhone 15, this new feature is a welcome addition.
The cameras on the pro variants are better, but realistically speaking, the difference isn't by much. iPhone 15 users should be quite satisfied with the phone's camera performance. Its photos are clear and sharp in daylight, and it manages to keep most of that quality for night photos too, though that depends on the level of available lighting. There's inevitably going to be noise if you're taking night shots.
Performance
The base iPhone 15 may have only 6GB RAM and last year's A16 bionic chip, but it's still among the most powerful phones you'll find on the market. In fact, it's probably the safer choice here too since the newer A17 Pro chip in the iPhone 15 Pro models has gained notoriety for causing the devices to overheat.
iPhones have a reputation for being well optimised, and the iPhone 15 did not disappoint. Even with just 6GB RAM, the iPhone 15 was impressive when it came to multitasking due to iOS being generally lighter on RAM consumption. While more RAM is always welcome, the 6GB is also adequate for light to moderate users. Heavy users who often have multiple apps open in the background, might want to opt for iPhone 15 Pro models, with their 8GB RAM, instead.
Some argue that the iPhone 15 should have had the A17 Pro chip, and while the A16 chip isn't as powerful as Apple's newest chipset, it's far from obsolete. The A16 bionic chip isn't the fastest out there, but it matches the Snapdragon 8 Gen 2 in performance. App loading times are fast, and the Apple 5-core GPU makes gaming a breeze, even for intensive titles like Call of Duty Mobile and Genshin Impact. While intensive graphics usage did result in thermal throttling and made the phone warm, the heat wasn't enough to be uncomfortable and did not significantly reduce performance.
Audio Quality
Audio quality on the iPhone 15 is good. Not to go too much into it, it's basically what you'd expect from an Apple flagship. It offers stereo speakers, with the bass, high-notes and mid-tones being very clear. When taking calls, the iPhone 15 gives the option to drown background noise, and it works well, giving more clarity to the audio output.
Battery Life
Battery life was also surprisingly stellar, considering the Base iPhone 15 only has a 3349mAh battery. You can expect a full day of battery life with light to moderate usage, but have a charger handy if you're a heavy user. Charging speed is limited to 20W, so prepare to wait awhile when the device is charging from a dead battery since a full charge takes around an hour and 50 minutes. Not at all impressive for a 2023 flagship, if we're being honest.
There's MagSafe wireless charging support, going up to 15W, while regular Qi wireless charges at up to 7.5W. Reverse-wired charging using the new Type-C port goes up to 4.5W.
The Verdict: Worthy Successor to the iPhone 14, but still lacking a few qualities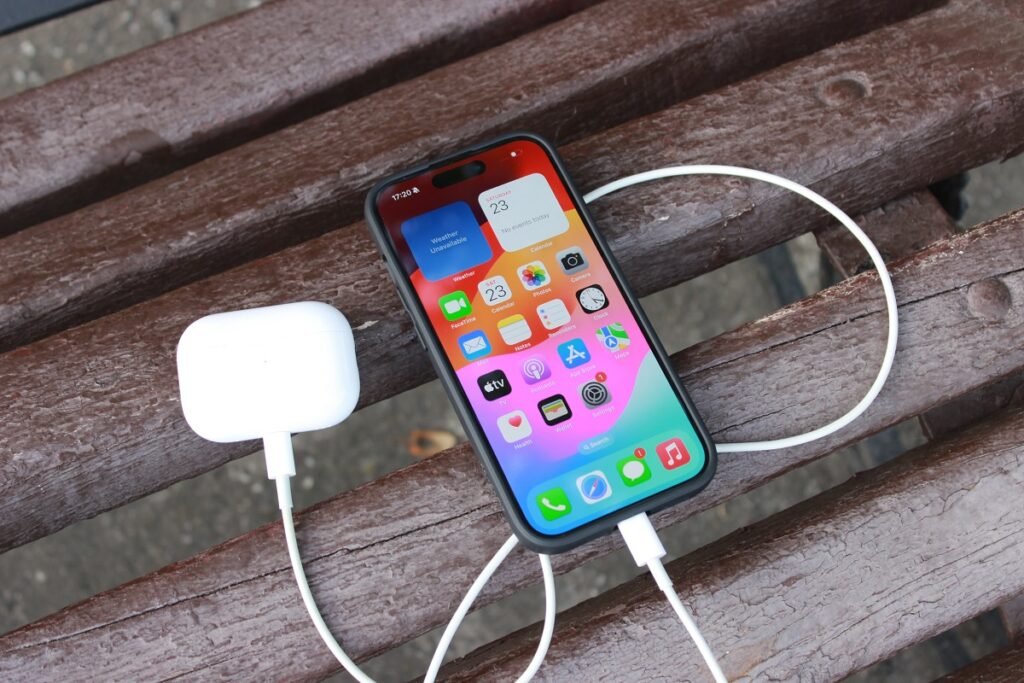 The iPhone 15 is not a perfect device, it does some things very well, but others, not so much. It is compact, fast, attractive, has a great camera and a gorgeous-looking display. The A16 bionic chip is also still a strong contender for the most powerful chipsets on the smartphone market today.
However, for a device which costs over $800, there are some features it's sorely lacking. There's no reason for Apple to lock a 120Hz display behind the Pro versions, especially when many Android flagships and even some cheaper mid-range devices come equipped with 120Hz.
For iPhone X, 11, or 12, 13 users looking to get a new phone, the iPhone 15 is a solid, if not necessary, upgrade, especially since the Lightning port is now defunct. There's not much reason to switch from an iPhone 14 Pro or iPhone 14 Pro Max to the base iPhone 15, however, since the older phones have features the iPhone 15 lacks, like a telephoto camera, faster charging speed, and a 120Hz display (yes, we're quite touchy about that). They also share the same A16 chipset so performance is roughly similar.
If you want to look past Apple, Android devices like the Samsung Galaxy S23, Google Pixel 7a, and Asus Zenfone 10 deliver roughly the same performance as the iPhone 15, are also compact, and come with 120Hz displays, barring the Pixel 7a which has a 90Hz display, and the Asus Zenfone 10 which has an even more impressive 144Hz display. The Asus Zenfone 10 is even more compact at 5.92 inches, and also has a headphone jack, which this reviewer also considers a plus.
Overall, the vanilla iPhone 15 is a worthy successor to the base iPhone 14, and it's still a great device which manages to hold its own with timely OS and security updates, and good battery, despite the mentioned flaws. And yes, we believe people will bite at it.
By Derrick Kafui Deti – Digital Economy Magazine.