The Vice President, Dr Mahamudu Bawumia has commissioned the Christina Akua Brago Diawuo Library and Technology Hub in Akyem Oda in the Eastern Region of Ghana.
The Library and ICT hub is a project established by the Minister for Communications and Digitalisation, Mrs Ursula Owusu-Ekuful in honor of her mothers 80th birthday.
The facility is fully equipped with digitalised e-learning materials including access to internet connectivity laptops, desktops, e-library, Artificial Intelligence (AI) and robotics essentials.
It was established with the support of the Ghana Investment Fund for Electronic Communications (GIFEC); Ghana Library Authority (GhLA); MTN; Huawei and the Brim Central Municipal Assembly.
The facility is expected to promote reading and learning as well as support knowledge and skills development in ICT especially among children in the community.
Speaking at the commissioning, the Vice President was full of praise for the partners who contributed to the success of the project, noting, that education is crucial for them to achieve their desired future. He was confident that the project will enhance ICT skills in the community.
The Minister for Communications and Digitalisation, Mrs Ursula Owusu-Ekuful in her remarks urged the people in the community to take advantage of the project to better their lives. She indicated that " you have no excuse from today for not achieving higher heights".
READ ALSO:
Honeywell installs 7,000 AI-powered cameras across Bengaluru for city surveillance and real-time data collection
Google Cloud partners with Replit to integrate AI code suggestion tool into cloud platform
Zoom expands Zoom IQ smart companion tool with OpenAI, offering federated approach to AI
Mrs Ursula Owusu Ekuful urged the people in the community to cultivate the required digital skills to be able to compete among their peers and beat them.
"We are building the digital economy in this country and digital tools are indispensable for it and we are providing the people in this enclave with access to those digital tools so that we can also compete with our peers in any part of the world and beat them to it" she stressed.
The Minister urged them to help protect and maintain the facility so that it will be beneficial to future generations.
The Administrator for Ghana Investment Fund for Electronic Communications (GIFEC), Mr Prince Ofosu Sefah, reiterated that, the world today was largely driven by Information and Communications Technologies (ICTs) and its application and it's impact being felt in every facet such as education, health, commerce, agriculture and entertainment.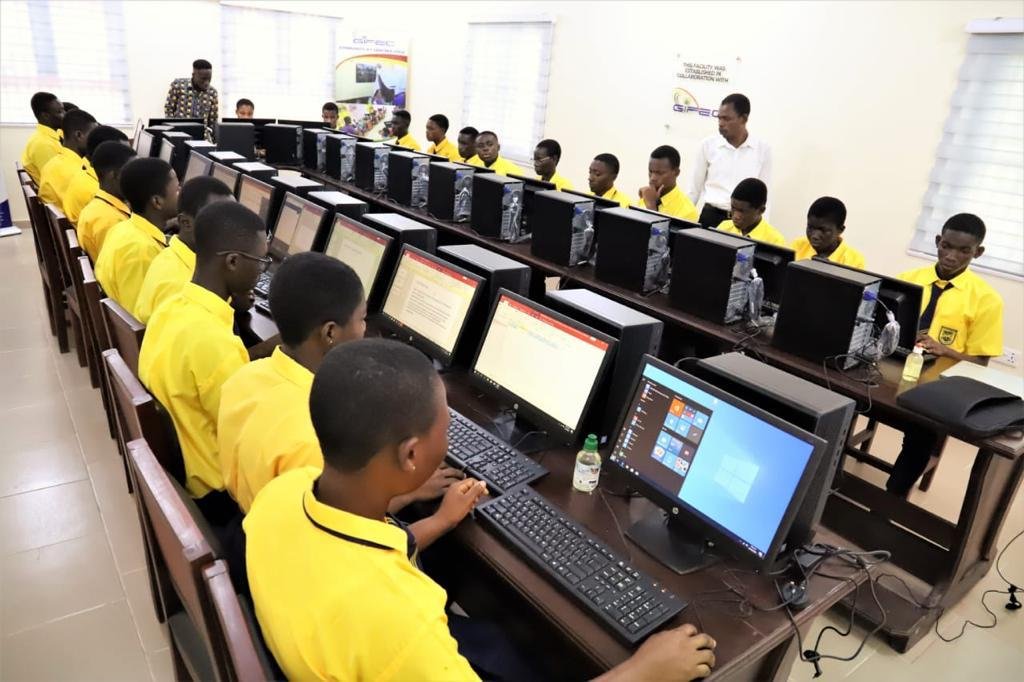 He said ICT therefore remains a key factor in the economic and social development of the countries because of its positive effects on economic growth, productivity and employment.
According to him, a country's ability to develop and improve the lives of citizens was determined by the implementation of policies that support the extent of adoption and application of technology
Mr Sefah noted that, it was for this purpose that Ghana Investment Fund for Electronic Communications (GIFEC) was established in 2004, to extend electronic communications to underserved and unserved communities in Ghana.
For his part, the Director Enterprise Business of Huawei Ghana, Mr. Wulang Brian, said, "the world is on a digital quest to advance and transform societies, we believe that technology should be available and accessible to all. For many years, Huawei has been at the forefront of technological innovation and is passionate about leveraging technology to improve people's lives".
He added that, It was in this regard that Huawei had donated an intelligent video conferencing equipment and supported in the establishment of the facility, as part of its efforts in ensuring that the people of Akua Brago were not left out in the digital journey.
The state-of-the-art library, which also had the Huawei Idea Hub, he said, would serve as a valuable resource for our local schools, providing students with access to virtual learning experiences and allowing them to connect with other students from different parts of the worlds.