Ghana and Togo have signed a Memorandum of Understanding (MoU) in a bid to enhance cross-border communications and reduce the cost of roaming services for their citizens.
Ghana's Director-General of its National Communications Authority (NCA), Mr. Joe Anokye and Togo's Regulatory Authority for Electronic Communications (ARCEP), General Manager Mr. Michel Yaovi Galley signed the agreement in Ghana's capital Accra.
The signing of the MoU was followed by a two-day bilateral meeting between the two regulators and the mobile network operators of both countries, who also signed the Tripartite Agreements to commence the implementation of the Regulation. The meeting discussed the technical and operational aspects of the bilateral roaming services, such as the quality of service, the billing system, fraud prevention, and customer care.
Joe Anokye expressed his gratitude to the participants and remarked that a phased implementation approach was recommended by ECOWAS Ministers. He added that the day's meeting would "lay the groundwork for a more interconnected future in which our citizens will be able to communicate across borders at lower cost, thereby facilitating business, tourism, and social ties".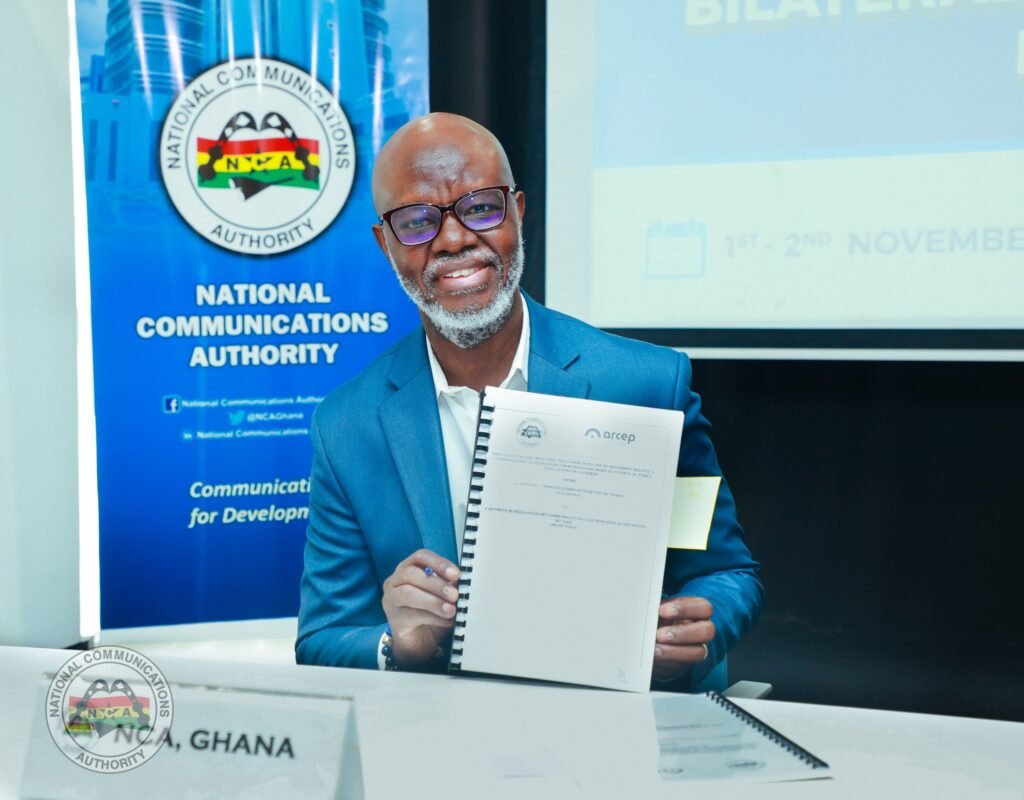 On his part, Michel Yaovi praised the NCA for its role in this project since 2017 and emphasized the significance of the collaboration between Ghana and Togo. He said that the MoU would help regulate and secure the telecommunications services between both countries. He also expressed his confidence that the bilateral roaming service would be operational by January 2024.
The ECOWAS Roaming Regulations, which was adopted in 2017 aims to foster seamless communications across the 15 member states of the Economic Community of West African States (ECOWAS) by eliminating roaming charges and harmonizing tariffs. The Regulations also cover the regulation and security of telecommunications services between the countries.
Ghana and Togo are among the first countries to activate roaming services under the ECOWAS Roaming Regulations. Ghana has also signed a similar MoU with Cote d'Ivoire in June 2023, while Togo has signed one with Benin in October 2023. The two regulators expressed their commitment to work together and also called on other ECOWAS countries to join the initiative and to benefit from the advantages of the 'Free' Roaming.