In a groundbreaking move towards technological advancement, President William Ruto launched the country's first-ever smartphone assembly plant in the country East Africa Device Assembly Kenya (EADAK) located in Mavoko, Machakos County in a joint venture of local mobile network operators including Safaricom, Jamii Telecommunications and Chinese business Shenzhen TeleOne Technology.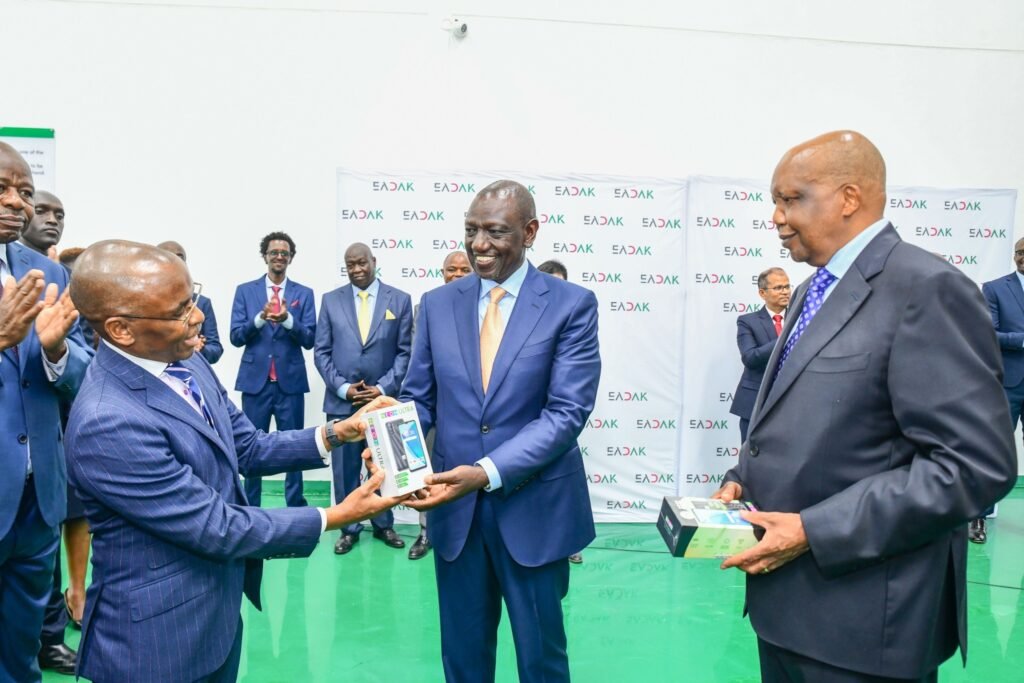 The launch of the smartphone assembly plant aligns with the Kenyan government's broader agenda to drive technology and innovation in the country. It complements ongoing efforts to provide affordable and accessible internet access to all Kenyan citizens, fostering digital inclusion. EADAK has a capacity to produce up to 3 million units annually.
The smartphone assembly plant is expected to generate between 300 and 500 direct jobs for Kenyans and contribute to skill development in the tech sector. Additionally, this initiative aims to reduce Kenya's dependence on imported smartphones, thus saving foreign exchange and boosting the country's economy.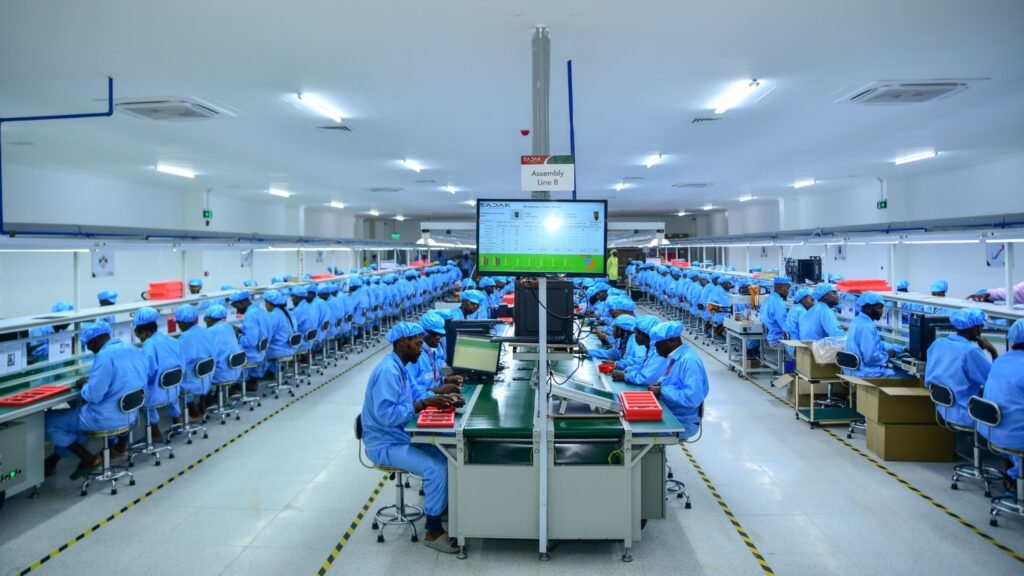 EADAK chairperson Joshua Chepkwony told journalists during the launch that the device will retail from Ksh. 7,499. The device will be available countrywide at Faiba shops, dealer's stores, Safaricom shops, as well as Masoko online platform.
The launch of the first smartphone assembly plant by William Ruto is set to leave an indelible mark on the nation's tech landscape, offering promise for a more prosperous and self-sufficient future in the technology sector