Connectivity is now essential for societies and economies in the fast-paced world of telecommunications. One company that has exemplified this is IHS Towers, a Nigerian-born firm that has risen to become a global powerhouse in the shared communications infrastructure industry. With operations in 11 countries across three continents and impacting the lives of over 750 million people, IHS Towers has firmly established Nigeria's position in the global telecommunications market.
IHS Towers which began in 2001, has grown rapidly over the past two decades. Today, it stands as one of the largest independent owners, operators, and developers of telecom infrastructure worldwide. With over 2,000 employees, the company has been able to build, operate and manage towers and related communications infrastructure based on deep expertise of the local environment and the technology of the network.
IHS Towers has strengthened its position as a multinational telecom infrastructure giant with a global tower count of nearly 40,000 spread across Nigeria, Brazil, Cameroon, Colombia, Cote d'Ivoire, Kuwait, Peru, Rwanda, South Africa, United Arab Emirates, and Zambia.
It is one of the largest independent multinational tower companies in the world. It is the first Nigerian-rooted company to be publicly traded on the New York Stock Exchange (NYSE) in 2021, showcasing Nigeria's immense potential on the global stage and educating international investors about the advantages of investing in the country.
IHS is ensuring that Nigerians have more access to connectivity than ever before. Optic fibre connectivity, rural telephony, and cutting-edge solutions such as the Internet of Things are being employed to empower the country's connectivity. With ownership of over 16,000 towers and the deployment of 6,500 kilometres of metro optic fibre across 36 states and the Federal Capital Territory (FCT), IHS has been to expand telecom services in Nigeria. This has given individuals and businesses access to enjoy the benefits of technology.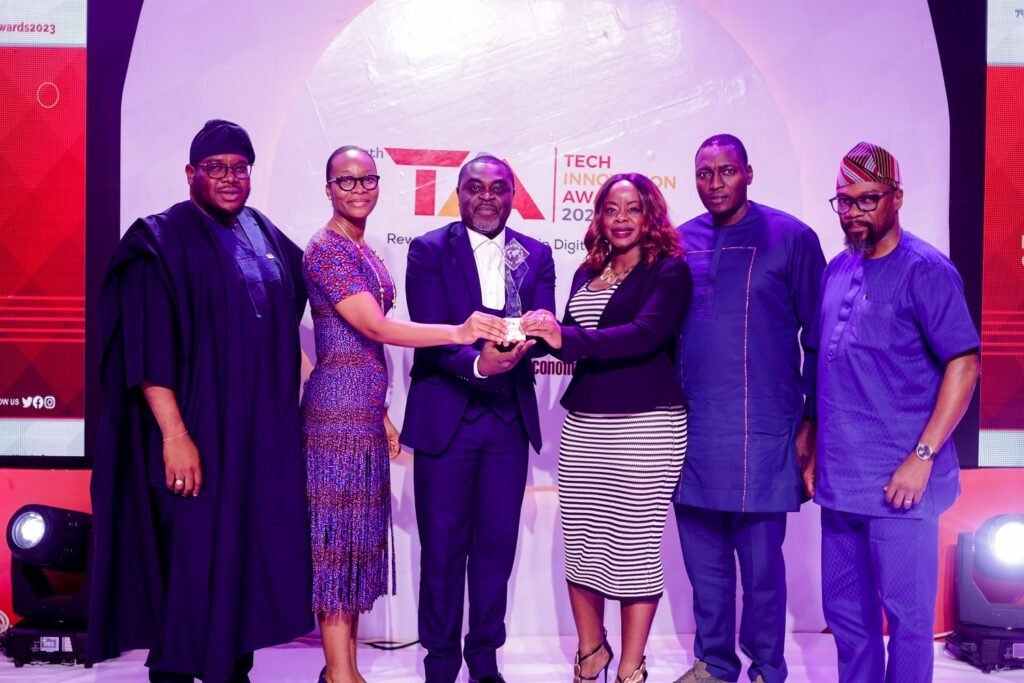 IHS Towers has impacted Nigeria's growth with the telecommunication sector accounting for 16.06% of the GDP. Direct Jobs and Indirect Jobs of over 1,100 and 40,000 respectively have been created by IHS Towers.
IHS Towers' Mission T project has provided digital learning opportunities to over 550,000 students, while their collaboration with UNICEF on the School Connectivity project has impacted 70,000 Nigerian students across 187 schools in 15 states. The company is also dedicated to sustainable, green energy solutions and has invested over $100 million in its Project Green initiative. This initiative aims to reduce carbon emissions by 50% across HIS Towers' network of over 16,000 sites in Nigeria by 2030.
In a bid to support the welfare of the young ones, IHS partnered with UNICEF to accelerate school connectivity map. The partnership which will last for three years is to give young ones access to information, opportunities and choice.
The growth and success of IHS Towers have attracted foreign investments into Nigeria's telecommunications sector. The company's commitment to expanding the tower infrastructure and improving network quality has instilled confidence in international investors.
Today, solar and hybrid solutions form a key part of the firm's offering and in October 2022, they published a Carbon Reduction Roadmap, a comprehensive strategy for decreasing emissions.
To promote ethical behaviour among their staff, IHS launched an Academy in 2017 with the aim of providing flexible and accessible training that ensures that the employees understand and demonstrate shared values and commitment to integrity. The Academy now offers approximately 9,850 interactive training items, covering a broad range of topics – from technical skills to leadership development – from which employees can create personalized training plans in line with company standards.
In a recent meeting with President Bola Tinubu at the United Nations General Assembly in New York, they made an assertion that the company has placed Nigeria on a global stage considering all its contributions and the Nigerian identity that it carries.
READ ALSO: Medallion Data Centre rebrands to Digital Realty
Ayotade Oyinlola, the Executive Vice President and Chief HR Officer of IHS Towers said; "In an era where connectivity serves as the lifeblood of societies and economies, IHS Towers stands as a beacon of success, demonstrating how a company that started in Nigeria can expand to become a global powerhouse. In a little over two decades, IHS has evolved into a multinational telecom infrastructure giant with operations in 11 countries across three continents and impacting the lives of over 750 million people."
Colby Synesael, EVP of Communications made it known that IHS plays the role of global ambassador gaining the confidence of investors. Colby said; "IHS's substantial investments in pas
sive infrastructure, including leasing tower space to providers, such as mobile network operators and internet service providers, have effectively lowered entry barriers and enhanced cost-effectiveness, enabling these providers to expand their operations."
IHS's contribution to the Nigerian digital economy has received prestigious accolades such as the 'Telecom Infrastructure Company ', 'Best Sustainable Tower Company, and Africa Infrastructure Company amongst others.
With IHS's extensive infrastructure and commitment to expanding connectivity, the telecom giant is playing a crucial role in empowering individuals and businesses in Africa and is not reneging on its commitment any time soon.