Chairperson of the African Union Commission (AUC), Moussa Faki, was recently the target of impersonation by cyber fraudsters who used deepfakes of him to place video calls to European capitals, seeking to arrange meetings with foreign leaders.
The AUC has since revealed that the cyber criminals also pretended to be the organisation's deputy chief of staff, faking email addresses, in their bid to arrange calls between foreign leaders and the chairperson.
The motive behind the impersonations is still unclear, but the AU has described their fake emails as "phishing," indicating that they might have intended to steal digital identities to gain access to privileged information.
The attempts to place the meeting were unsuccessful because standard procedure for arranging such meetings were not followed. Before placing calls to schedule meetings between the AU and representatives of other countries or international organisations, the Chairperson of the AUC, writes a letter formally known as a Note Verbale to the recipients.
In a Twitter post last Friday, AUC stated that it "regrets these incidents," reiterating the commission only uses official diplomatic channels to communicate with foreign governments, through their embassies in Addis Ababa.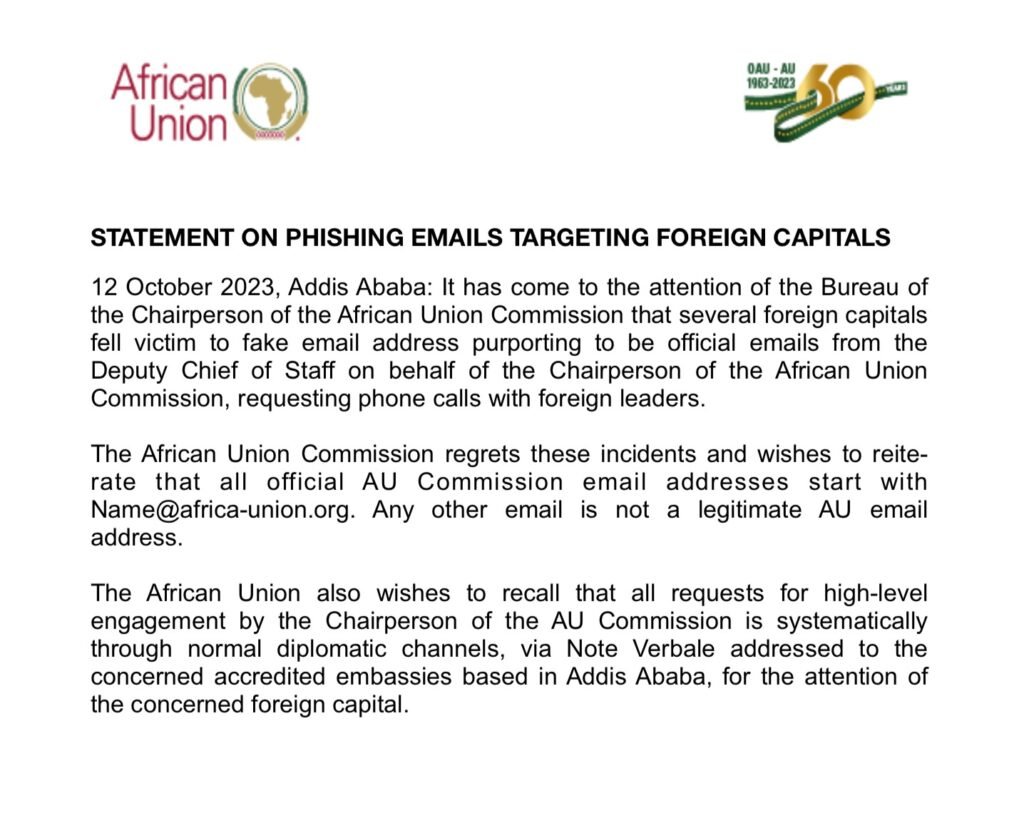 Deepfakes, an AI technology often used by cyber criminals, are increasingly becoming popular, as AI advancement makes headway. These AI-generated images and audios can show people saying or doing something they never actually did, for blackmail purposes, or to spread misinformation and disinformation.