Amid South Africa's power crisis, online food ordering and delivery platform, Uber Eats, has partnered mobile rental network, Adoozy Power to enable South Africans rent power banks and have them delivered to their doorstep.
The partnership was facilitated by Uber Direct, the last-mile white-label delivery solution for Uber Eats. The power bank-renting process is a stopgap solution the company believes will make the power issues a bit more bearable for SA citizens.
The "Adoozy Collect" in-app feature, allows consumers who need to charge their smartphones, and other devices, to place an order. The company says once an order is made, a power bank will be delivered by an Uber Direct driver within 30-40 minutes. The customer can then make a request for the return of the power bank within 24 hours, and a driver will collect it.
Speaking on the power situation, Adoozy Power CEO, Kegan Peffer, stated, "power is an ongoing problem in the country. People are always scrambling around at the last minute trying to charge a million devices before load shedding, because simply put, they cannot live without them. But this partnership goes beyond just being able to help during power cuts, it also speaks to modern consumers wanting on-demand convenience."
Having promised to offer convenience at every given opportunity, Adoozy Power revealed that its existing user data has shown a steady demand for a 'bring-it-to-me' level of service, which drove the company's need to innovate further.
"Our current customer is renting a power bank while they are out at a work function or a meeting while dining at a restaurant or attending events, but they don't always have the time to locate a power tower or want to have to worry about returning the power bank the next day. So, the Adoozy Collect service now offers even more convenience and value, especially since users can have the power banks delivered to them wherever they are," Peffer added.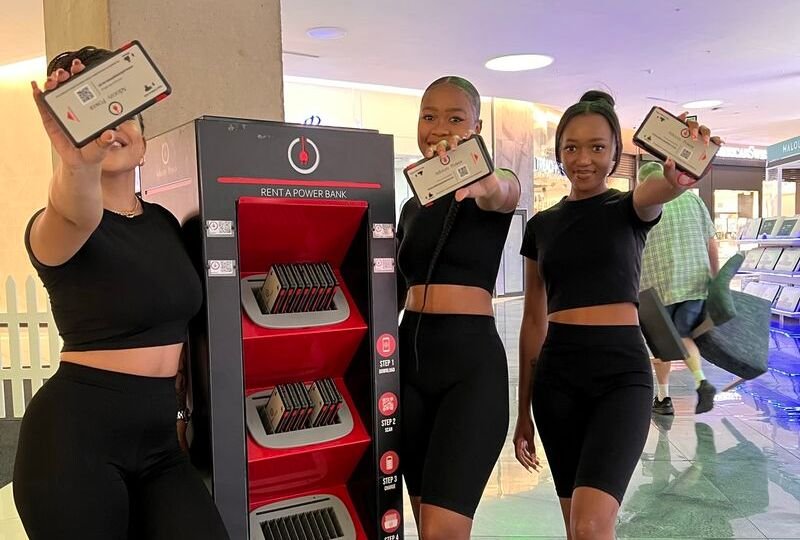 Lead of Uber Direct SA, Zonke Mthethwa, said "the Uber Direct solution is aimed at driving the convenience use case for consumers, and we look forward to the impact our partnership with Adoozy Power will have in solving a real day-to-day need for South Africans. Through our partnership, we will be offering a quick and efficient solution that will provide consumers with power, when they need it".
Solving Phone Anxiety Issues for South Africans
South Africa has been battling a power crisis since 2007, but reports say the crisis is currently in its worst period, with the country facing power outages of up to 12 hours each day. The power structure has left South Africans very anxious about how they use their battery-operated devices, especially smartphones.
Adoozy conducted a 2022 survey with young South Africans, and found almost 60% reporting feeling anxious, unsafe, and vulnerable when left without their phone.
"Harnessing the power of technology to help solve real issues is a real plus for us. Of course, people need their devices to work and for entertainment, but the fact that service like this one can also help keep people safe, is the cherry on top," Peffer explained.