Uber has announced the launch of emergency in-app support for drivers and riders in Nigeria in partnership with Sety, signalling a deeper commitment to leveraging technology to raise the bar on safety. The company has also announced that it will soon launch Audio Recording in the country.
At an event in Lagos, Tope Akinwumi, Country Manager for Uber in Nigeria emphasised that safety is a core priority for the business. "Safety is at the heart of what we do at Uber and over the years, we have invested heavily in technology and other measures to help keep drivers and riders safe on the platform".
"Sety is proud to partner with Uber in Nigeria, in empowering riders and drivers with our on-trip emergency response service. Our collaboration with Uber underscores our shared commitment to prioritising and utilising digital technology to enhance safety of our customers and partners, thus ensuring the well-being of all Nigerians as a whole" says Nnamdi Melie, CEO, Sety.
How does it work?
Riders and drivers can access the Safety Toolkit by tapping the shield icon on their app's map screen.
After tapping the Emergency Assistance feature, you will see your GPS location, car make and model, and licence plate.
If you tap the "Call Security" button and connect to a private emergency services and security responder, those trip details become available to them digitally and can be used to respond to an emergency.
After your contact with the emergency services, Uber's customer support team will check in to see if you're alright.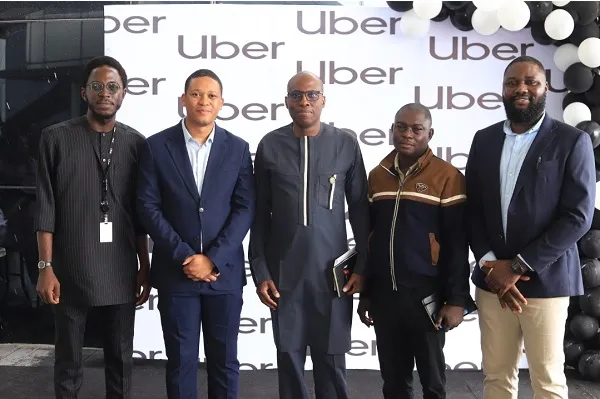 Uber will soon launch audio recording which allows riders and drivers to use the app to record and share audio of their trip as evidence in the case of a safety incident – something that drivers have been asking for based on their feedback from roundtable sessions. This new opt-in audio recording feature has been successful in South Africa where over 3 400 drivers and 80 000 riders who use the Uber app set up the feature during the pilot period.
READ ALSO: SONY PLAYSTATION 5 CONSOLE SALES PASS 40MLN
Uber believes the new audio recording feature will improve the overall quality of evidence collected on the safety incidents that are reported by both riders and drivers. This means that both riders and drivers will have the ability to record the trip and submit their recordings alongside the safety tickets they'll submit. By logging a safety incident along with a recording, the rider or driver gives Uber permission to access the file for investigation purposes.
"We are putting safety at the heart of everything we do and always looking at ways to improve safety on the platform. Not only are we passionate about helping people travel from point A to B, we are committed to being a leading safety innovator, using new technology to improve safety standards for all riders and drivers operating on our platform", concludes Akinwumi.